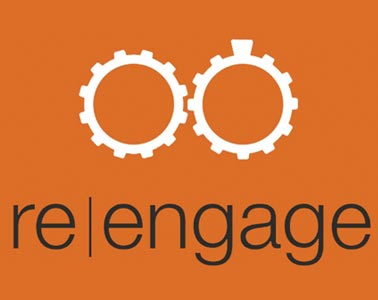 re|engage is full!
The February 16th session is full. If you would like to be placed on the list for the session in the fall 2020, please enter your information below.
re|engage
re|engage is a 16-week relationship-enrichment program for couples with a marriage in any condition. Whether you're hanging on by a thread or looking to go from good to great, re|engage is for you! Couples are encouraged to examine God's design for marriage and apply biblical principles to deepen their relationship with one another. Each week, you'll receive encouragement from other couples who've persevered through difficult situations and are learning to have a marriage God's way. Sign up today! for the session beginning in Fall 2020.
Space is limited to 12 couples. Childcare is available.
A one-time donation of $75 is requested to cover costs of the program.
Large Group
Attend Large Group with all couples enrolled
Hear couples' testimony or teaching
Core Group
Attend Core Group with your spouse
Connect with up to six other couples
Learn God's design for your marriage
Commit to 16 weeks of working on marriage with your spouse (possibly a few more with holidays)
Enroll now for the initial launch of re|engage at Grace Bible Chapel.
For general information about the re|engage program visit www.marriagehelp.org. For information specifically about re|engage at GBC email jgreeradams@gmail.com.
Sign up today!