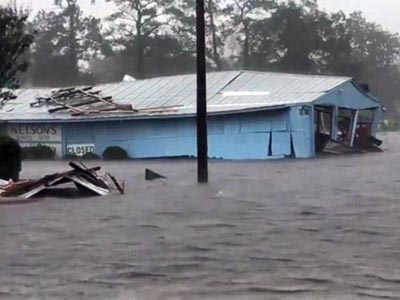 Disaster Relief Trip
In September 2018, Hurricane Florence struck the SE North Carolina region with winds and 3-4 feet of rain causing widespread devastation. Hundreds of homes are still in need of reconstruction. A crew is planning to go to Wallace, NC, from April 25 - May 1 to work with the Southern Baptist Missions Team to assist with rebuilding. Supplies, materials and tools are provided on site by the Missions Team. Skilled and unskilled labor is needed and welcomed! Activities include physical labor and encouragement of the homeowners who have been displaced for over a year. Lodging is provided and camper hookups are available. Meals are $10/day and include breakfast, lunch and dinner. For more detailed information please contact a member of the Missions Committee.
SHORT TERM MISSIONS
Being involved in a missions trip gives you the great opportunity to see the work of God on the mission field. Our Missions Committee seeks to encourage people to take such trips and helps to organize these special events. They are currently working on plans to create short-term missions trips for our adults so they can experience firsthand the great work of God in other places.

Many of our adults have already taken short-term service trips to places like Kyrgyzstan, Alaska, Thailand, India, Burkina Faso and Ukraine.

Short-term mission trips can involve:
construction on a building project
evangelism
helping with Vacation Bible School
building relationships with the local people